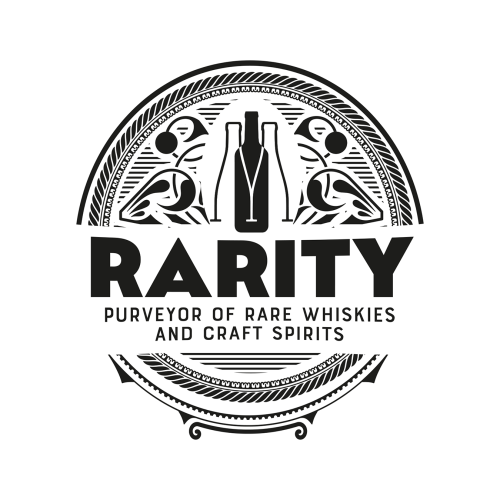 Visit Rarity at Bonnie & Wild for a first-class selection of fine wines, Scottish craft spirits and highly sought-after whiskies. With experts on hand, the Rarity bottle shop offers a curated product list that showcases the very best of Scotland's distilling industry.
Open every day within Bonnie & Wild's Scottish Marketplace, Rarity bottle shop can be located next to the entrance of our Food Hall, with shelves stocked full to the gunwales with the likes of Scottish craft gins, rums and of course Scotch malt whisky.
Whether it's for a gift, after-dinner drinks or just stocking up, Rarity at Bonnie & Wild has a superb selection of curated wines, whiskies, gins, rums and other spirits.
Rare and sought-after whiskies include the likes of the Macallan Harmony, Springbank Palo Cortado, Longrow 21 and both the Hibiki Harmony and the Hibiki 21 Mizunara, plus special expressions from Bowmore, GlenAllachie, Springbank, Longrow, Hazelburn, Isle of Raasay, and Lochlea.
Gins and rums are well represented with Mapmaker's, Wester and The Ninefold Scottish rum range all stocked, as well as gins including Arbikie, Downpour, Hill's & Harbour and local favourite Lind & Lime.
With regular tastings occurring most weekends (see below), Rarity also offers you the chance to meet many of the men and women behind these incredible drinks, while also giving you the opportunity to enjoy a sample or even a more formal tasting in our beautiful events space.
Join the Rarity Members' Area for the latest news, offers, updates and events.
SIGN UP
November and December tastings
Tuesday 28th November
Chrissie Fairclough & Simon Fairclough from Persie Gin (Persie Distillery) will be slinging samples of their Blairgowrie gin.

Wednesday 29th November

Andrew Sinat from Kintyre Gin (Beinn An Tuirc Distillers) will be pouring samples of G&T!

Thursday 30th November

Charlie Wilson from Rock Rose Gin (Dunnet Bay Distillers) will be showcasing their Caithness gin.
Friday 1st December
Leigh McLellan from Glenallachie Distillery will be sampling some of their whiskies.
Saturday 2nd December
James Porteous from Electric Spirit Co will be sampling Archroous Gin.
Sunday 3rd December
Lewis Kennedy from Talanmore Drinks will be sampling their non-alcoholic spirit.
Monday 4th December
Sarah Martin from Bruichladdich will be sampling some of the range.


Tuesday 5th December

Chris Roser from Loch Lomond Whisky will be sampling some of the range.
Wednesday 6th December
John Moffat from Edinburgh Rum (Gleann Mor Spirits) will be sampling the rum.


Thursday 7th December

David Smillie from Adriatico Amaretto (Indiebrands) is in pouring Amaretto and mini Amaretto Sours.
Friday 8th December
Emma Kirk from Lochlea Distillery will be showcasing the Lochlea range.


Saturday 9th December

Adam Murphy from Spearhead Whisky (Mangrove UK) will be showcasing his whisky.


Sunday 10th December

The Wemyss Malts and Kingsbarns Whisky will be in sampling their blended and single malt whiskies.
Monday 11th December
Antea Allegro from Kilchoman Distillery will be showcasing the Kilchoman range.


Tuesday 12th December

Andrew Miller with Woven (Base Spirits Collective) will be sampling Woven Whisky and Aelder Liqueur while pairing with cheese and chocolates.
Wednesday 13th December
Charlie Wilson will be showcasing Rock Rose Gin and Mapmaker's Rum (Dunnet Bay Distillers)

Thursday 14th December (World Champagne Day)
Chris Roser will be sampling Piaff Champagne and Ben Lomond Gin.
Friday 15th December
John Moffat will be pouring samples of Whisky Row from the Gleann Mor Spirits Company.

Saturday 16th December
Charlotte Coyle from Benriach Distillery will be showcasing the Benriach range.

Sunday 17th December
David Hall from Hills & Harbour will be sampling mini gins and tonics.

Monday 18th December
Martha Willis from Arran Whisky is in to showcase the Arran whisky range.
Tuesday 19th December
Nicholas Stirling from Arbikie is in to sample their Arbikie Highland Rye Whisky.
Wednesday 20th December
Andrew Miller from Whitebox Cocktails will be showcasing their cocktails and allowing customers to create their own cocktail selection box.
Thursday 21st December
Steven Aitken from Plantation Rum will be sampling the rum and daiquiris.
Friday 22nd December
Rebecca Sims from Kinrara Distillery will be pouring some gin & tonic samples.
Friday 23rd December
Jack Madigan-Wheatley from Isle of Bute Oyster Gin is in to run a mini oyster martini masterclasses at our tasting barrel.
Saturday 24th December
David Hall from Hills & Harbour is in to sample mini gins and tonics.
Back to Eat, Drink and Shop
Allergens and Provenance
Wines: The majority of our wines (about 95%) list sulphites as an additive. Please confirm with the shop staff direct.
Spirits: None of our spirits list any allergen warning, however some celiacs may find them unsuitable, despite the gluten protein being denatured as part of the distillation process.
All of the bottleshop's products are supplied by Glasgow-based wholesaler Inverarity Morton. Their extensive range of Scotch whiskies, gins, rums and other spirits comes from distilleries including:
Aberfeldy
Aberlour
Aelder
Ailsa Bay
Arbikie
Ardbeg
Arran
Auchentoshan
Balblair
Balvenie
The Glasgow Distillery (Bandutti Rum)
Ben Lomond Gin
Benriach
Bladnoch
Blairathol
Botanist
Bowmore
Broody Hen (Pickering's Distillery)
Bruichladdich
Bunnahabhain
Campbelltown Loch Blended
Caorunn
Cardhu
Crabbie Whisky
Crabbies Gin
Cragganmore
Craigellachie
Creagdhu
Crossbill
Daffy's Gin
Dalwhinnie
Dark Matter
Darnley's Gin (Weyms Distilery)
Deanston
Discarded Spirits (William Grants & Sons)
Eden Mill
Edinburgh Gin
Edinburgh Rum (Glean Mor Spirits)
Edinburgh Whisky New Town
Electric Spirit Co Gin
Eradour
Esker Spirits
Feragaia
Garden Shed Co
Glaswegin
Glayva
Glen Elgin
Glen Moray
Glenallachie
Glencadam
Glendronach
Glenfarclass
Glenfiddich
Glengoyne
Glenkinchie
Glenmorangie
Glenscotia
Hazelburn
Hendricks Gin
Highland Park
Hills & Harbour (Crafty Distillery)
Holy Grass Vodka (Dunet Bay Distillers)
House of Elder Old Tom
Inchgower
Isle Of Raasay
Jura
Kilchoman
Kilkerran
Kingsbarns Whisky (Wemys Famly Distilllery
Kinrara Gin
Lagavulin
Laphroaig
Leith Gin (Gleann Mor Spirits)
Leith Rum (Gleann Mor Spirits)
Leith Vodka (Gleann Mor Spirits)
Lind & Lime
Lochlea
Longrow
Macallan
Makar (Glasgow Distillery Company)
Misty Isle (Isle of Skye Distillers)
Mortlach
Naked Grouse (Edrington)
Ninefold (Dormont Estate Distillery)
Ogilvy
Old Pulteney
Orkney Gin
Pickerings
Pittyvaich
Porter's Gin
Rockrose (Dunnet Bay Distillers)
Seawolf Scottish Rum
Secret Garden Distillery
Seven Crofts
Shetland Reel
Singleton
Springbank
Talisker
Tamdhu
Teaninch
Tobermory Distillery
Tulchan Estate Distillery
Valentian Vermouth
Wester
Whisky Row (Glean Mor Spirits)
Woven Whisky